The 11 Day Power Play 2023 Player Resource Center
After raising more than $8.4 million in 6 years for cancer causes in Western New York, we are excited to continue the Community Shift in 2023.  Our goal, each year, is to raise critically needed funds for cutting-edge cancer research and wellness programs at Roswell Park Comprehensive Cancer Center, Make-a-Wish Western New York, Camp Good Days and Oishei Children's Cancer and Blood Disorders Program.
Please review the information in this player resource center to assist you with your fundraising efforts!
REGISTRATION INFORMATION!
Players registration information now available!  Click here, or on the button below.  For step-by-step instructions for player registration, please download our Registration Step-By-Step Guide.
Players, click on the REGISTRATION button below to get started.  Once you have registered, use the LOGIN button to return to your page.
facebook fundraising integration
Boost your fundraising by 30% by connecting your fundraising campaign to Facebook!  Just follow these steps below:
Log in and go to your dashboard

Select the Facebook Integration tab

Select Facebook Fundraiser

Select Create Facebook Fundraiser

Be sure to go to your facebook page and click Fundraiser in the post to

Edit it with a preferred picture
Your 11 Day Power Player page is now integrated! 
11 Day PP APP
Take your fundraising to the next level. 
Fundraise on the go
Message your team
Thank donors
Search 11DPP on App Store and Google Play!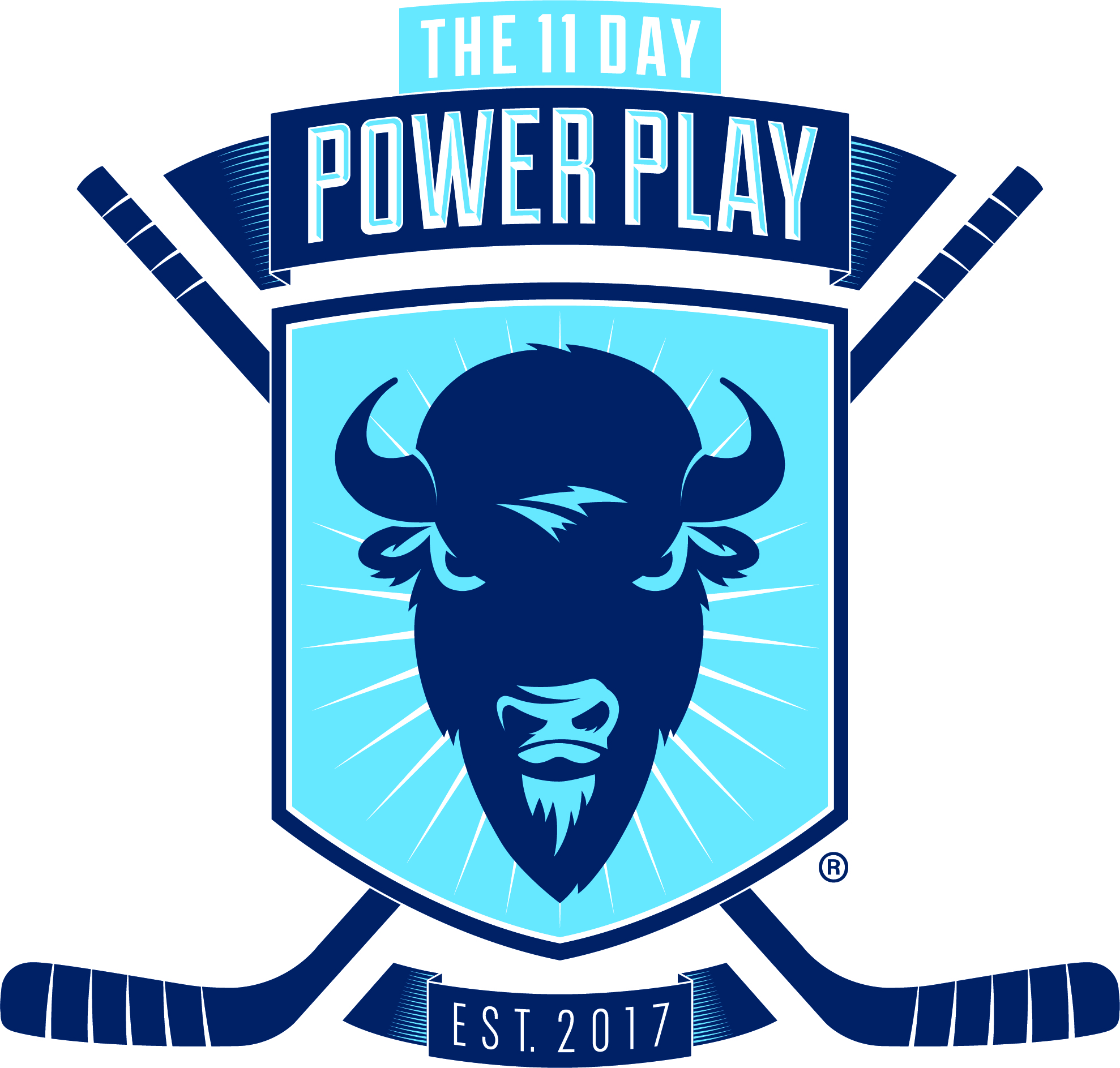 Important Dates
February 6th: 11 Day Player Kickoff at
Buffalo Riverworks (Meet the organizers,
beneficiaries and 2022 awardees)
April 3rd: FINAL team rosters due.
April 9th: Power Player jersey deadline
June 1st: Sponsorship deadline
• June 21st:  Opening Celebration at HarborCenter (details to follow)
• July 1st: Closing Ceremony Festivities at HarborCenter (details to follow)
TEAM CAPTAIN
INFORMATION
Information for team captains.
Monthly Newsletters
Stay Informed
Learn about upcoming events, get meeting codes, and check out each month's top fundraisers!
Player Information
If you are a player, these resources will get you registered for your 11 Day Power Play account. Once you are registered, download the Fundraising 101 guide and follow the instructions to set up your Individual Fundraising page. Please download the Donation Request Template, personalize the content and use as your ask for donations!
Health & Safety Information