Committed to making a difference

Another Miracle on Ice

The 11 Day Power Play, Inc. was co-founded by Mike and Amy Lesakowski in 2016, eight years after Amy was diagnosed with an aggressive form of breast cancer at 35 years old. As the parents of three small children, Roswell Park Comprehensive Cancer Center made sure Amy's treatment was aggressive from the start. Including immunotherapy fresh off clinical trials and an infusion still in a clinical trial, her treatment resulted in a successful outcome. In 2013, Mike's mother was diagnosed with small cell lung cancer. Her form of cancer did not have clinical trials available, and she succumbed to her disease in 2016.  This inspired Mike to want to give back, in a big way, to the organization that saved his young wife's life. On June 22, 2017, 40 men took to the ice at HarborCenter in Buffalo, NY in an attempt to set the world record for the longest continuous hockey game. Through July 3, 2017, the 40 men lived onsite, playing continuously in four-hour shifts, all while raising over $1 million for research programs at Roswell Park.
11 Day Power Play Community Shift
After the incredible success of 2017, Mike and Amy knew that The 11 Day Power Play had to continue. And the community as a whole needed to play. The Community Shift was born and has grown to more than 2,300 pairs of skates hitting the ice, in three hours shifts over this 11-day marathon hockey game. They knew the community needed to benefit more on the receiving end as well, and Amy knew from experience that the families, especially the children, of patients need to be a part of their journey. Make-A-Wish Western New York, Camp Good Days and Special Times and The Roswell Park & Oishei Children's Cancer and Blood Disorders Program became additional beneficiaries. From 2018 to 2020 more than $4 million has been raised through the Community Shift for these programs, bringing the total raised by The 11 Day Power Play organization to more than $7 million in just five years.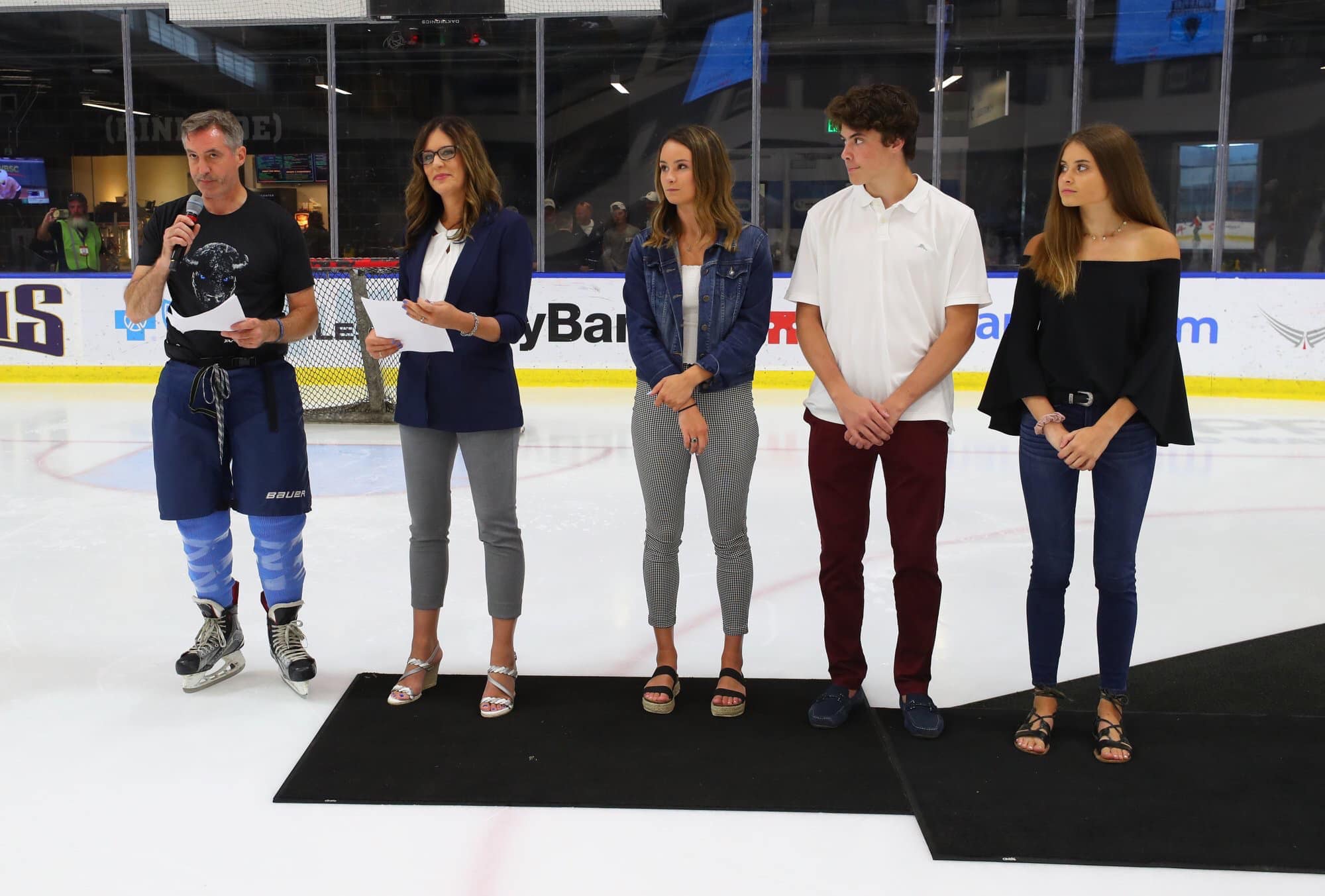 join the fight

Whether you've been personally affected by cancer or know someone who has, you're not alone. We're all in this together. So volunteer. Give what you can. Every bit counts.