The 11 Day Power Play was extremely proud to present checks to the four (4) amazing organizations supported by the 2020 Big Save event.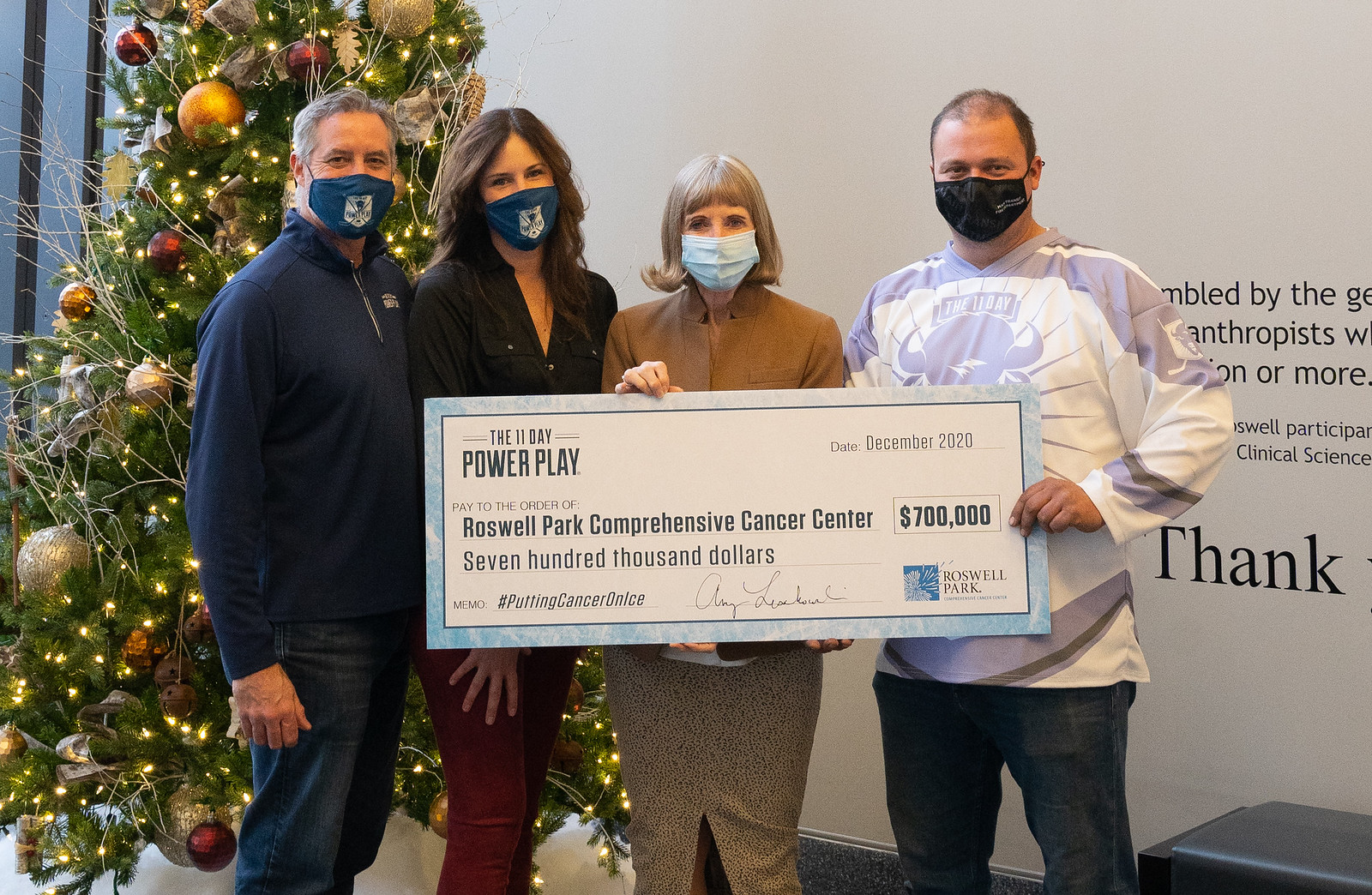 The 11 Day Power Play was proud to present Roswell Park a check from this year's the 11 Day Power Play Big Save event held in August. Despite the challenges faced with the pandemic our 11 Day Power Play community was able to support our four beneficiaries in a big way! Michael Karl joined co-founders in the check presentation. Mike was a top fundraiser in 2020 raising an astounding $26.6K. Thank you to all who made this possible.
The 11 Day Power Play presented Camp Good Days and Special Times Inc.a check from the proceeds of the 11 Day Power Play Big Save event in August.
Greg Belliotti joined co-founder Amy Lesakowski in the check presentation. Greg has raised an amazing 16.6K in this years event.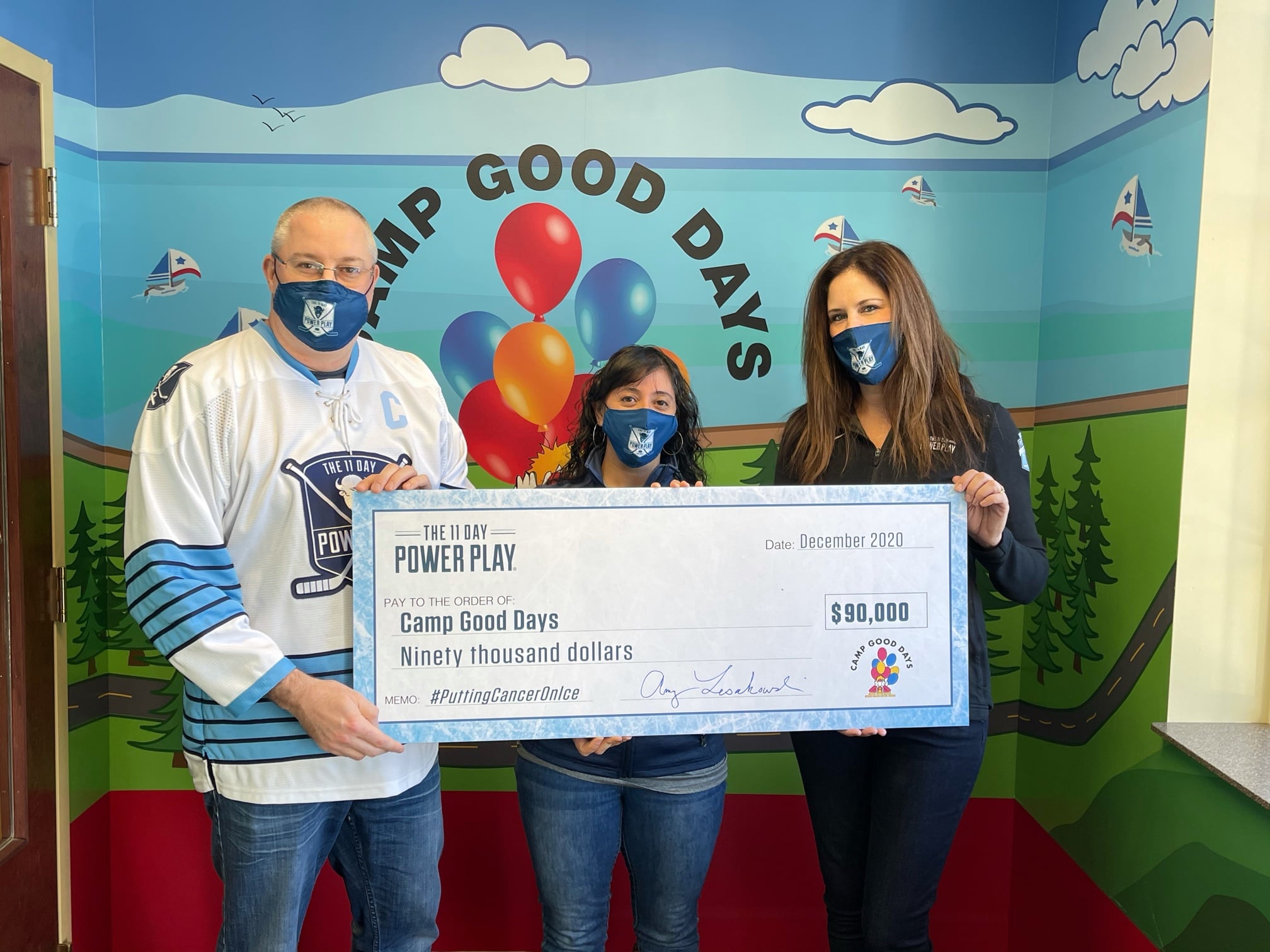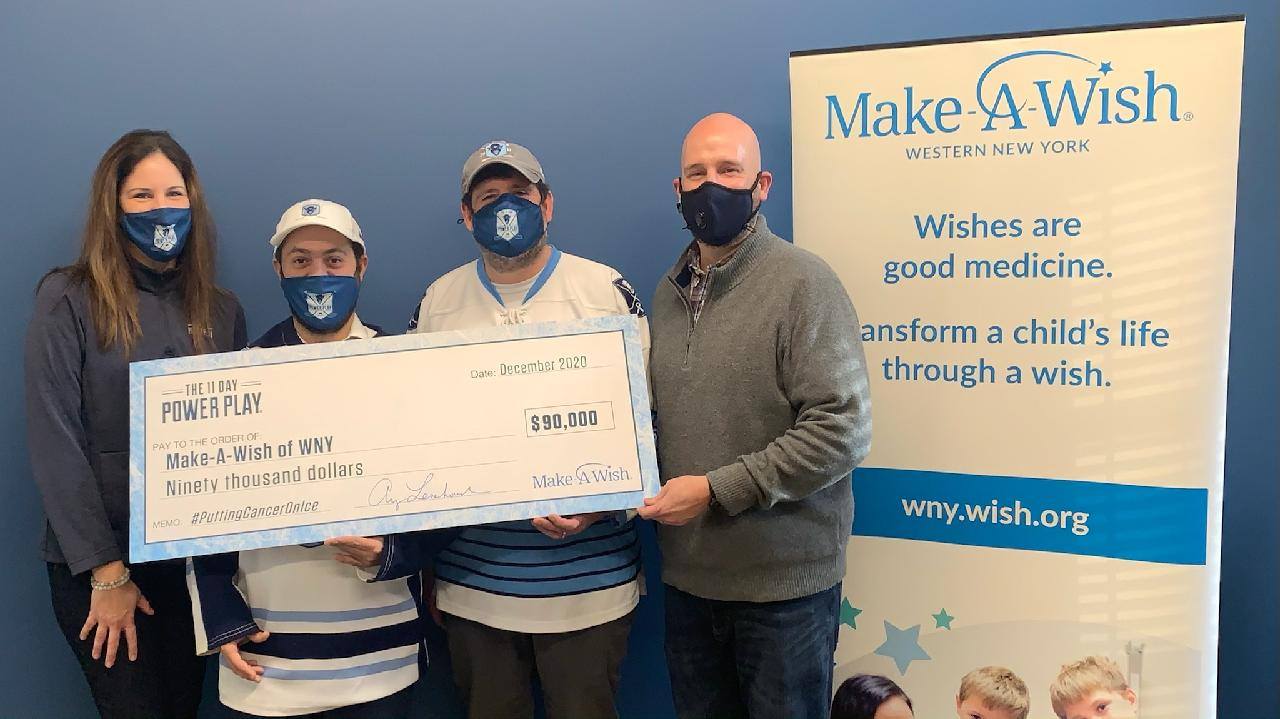 The 11 Day Power Play has been a consistent support to Make-A-Wish WNY, helping to make life-changing wishes come true for the families of their mission greatly impacted by cancer. Make-A-Wish WNY was overwhelmed and sincerely grateful for this year's $90,000 donation, bringing 11 Day's donation total to $305,000 over three years!!
Make-A-Wish Regional Director Ben Marchione joined with Amy and the top fundraising team captains, Nicholas Karl and Bill Shaflucas, to celebrate this monumental donation for wishes.
Care for children battling cancer in Western New York received a positive boost when The The 11 Day Power Play presented a check for $50,000 at OCH, where children and teens battling cancer receive expert medical care as part of a joint collaboration between Oishei Children's Hospital and Roswell Park Comprehensive Cancer Center, the only program of its kind in the region. This incredible donation will support the bone marrow transplant program that provides pediatric cancer patients with cutting-edge treatment and care right here in Western New York.