COMMITTED TO MAKING A DIFFERENCE
Mike and Amy Lesakowski share many things in life, including a deep love of family, a passion for hockey and, unfortunately, a personal experience with cancer. Amy is a cancer survivor and Mike, is not only organizing the event, but also playing in honor of his mother, Evelyn who passed away from cancer in May 2016 at the age of 62.
Fed up with the hardship caused by this deplorable disease and fueled by their love of hockey, Mike and Amy, along with a very determined group of Buffalo friends, were inspired to take action. So they set a goal to break the record for the world's longest hockey game while raising money for cancer research.
After breaking the record—and raising $1.2 million—they're just getting started. The organization is committed to raising money, fighting cancer and supporting our community.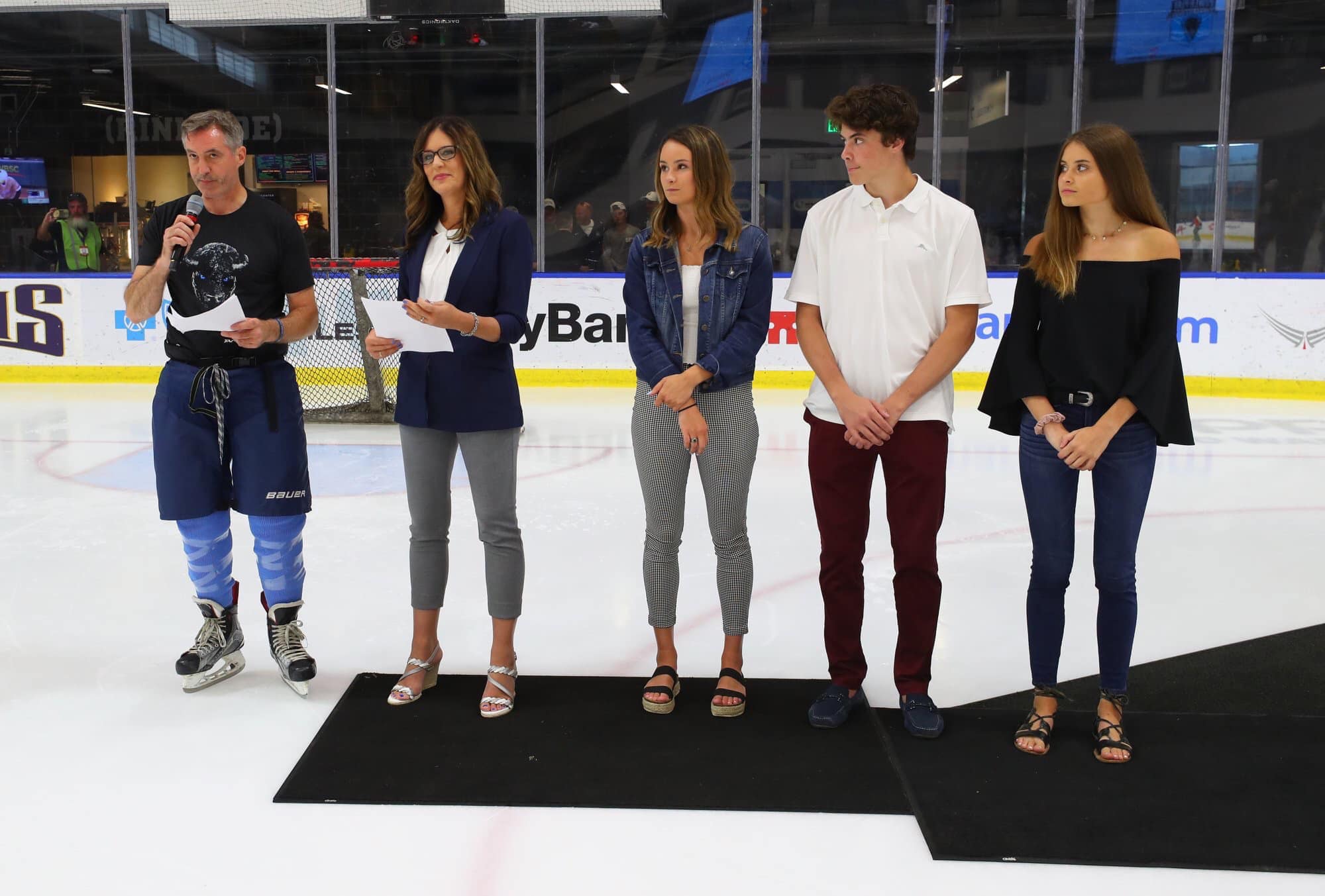 a hockey fanatic's
dream town
From pee wee hockey to our beloved Buffalo Sabres, Buffalo is a loud and proud hockey town. This energy and passion for the game extends well beyond the ice to neighborhood restaurants, bars, retail outlets and more.
And it doesn't stop there. Buffalo is THE place to be for music, theater, art, outdoor adventure and family fun. From kayaking on our beautiful waterfront to free concerts and outdoor yoga at Canalside, you'll love our spirited community just as much as you love hockey.
join the fight
Whether you've been personally affected by cancer or know someone who has, you're not alone. We're all in this together. So volunteer. Give what you can. Every bit counts.
.